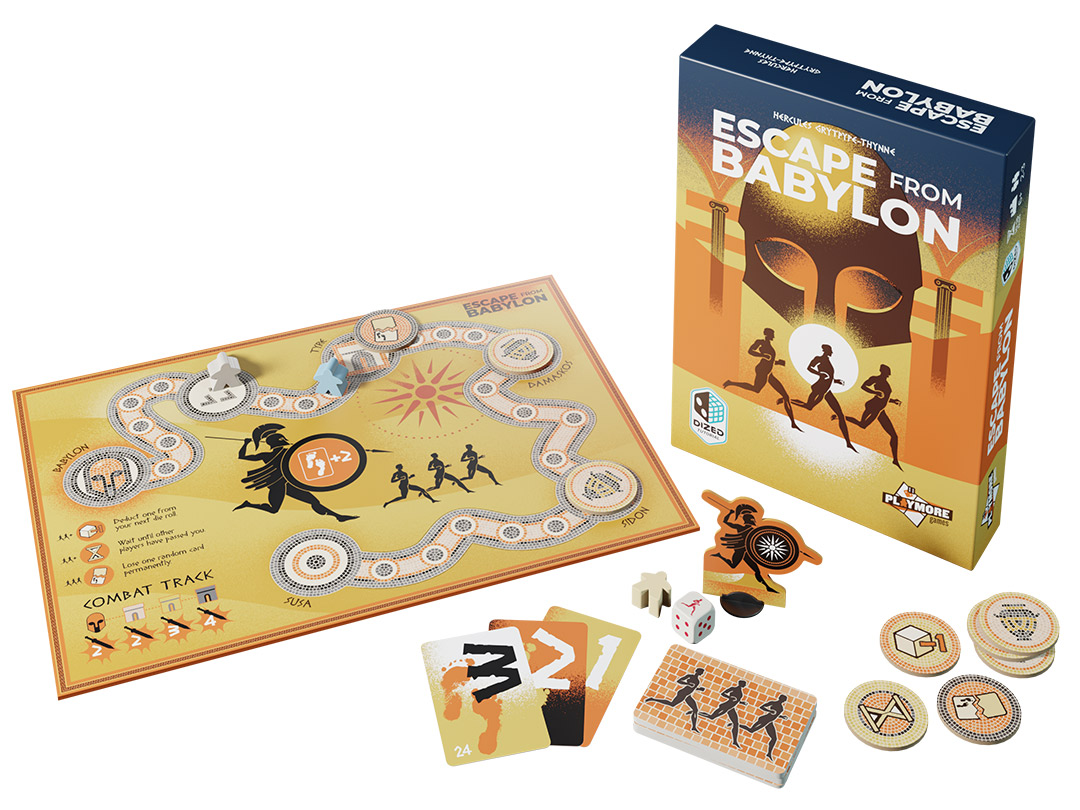 Will you be able to escape from Alexander the Great's forces?
The chase has begun – RUN!
You have been caught by the pillaging forces of Alexander the Great and taken to Babylon against your own will as spoils of war.
You have managed to break out and climb over the walls of Babylon. However, Alexander does not let prisoners escape so easily and he sends out hunting parties led by a dreadful Warlord.
You have to escape the hordes coming after you and reach the safety of your home in the City of Susa.
Players: 2-3
Ages: 7+
Playing Time: 10-15 minutes
THIS IS NOT A REAL BOARD GAME!
Escape from Babylon was created to be a practice project for aspiring Dized content creators. The game is fully playable and is designed to be a simple project to start learning the tools with (phenomenal gameplay experiences shouldn't be expected).
Credits
Game Design: Tomi Vainikka, Jouni Jussila, Eric Verspoor
Game Art: Eric Verspoor
The FAQ can be found here.