Object Editor – Editing and Updating Objects
Source Objects can be edited in the Object Editor as follows:
Click the three dots on any Object, and
Select Edit.
Editing a source Object in Object Editor does not automatically update the already created clones used in the content.
To Update clones to match the source Object:
Click the teal button with three dots on any Object,
Select Update (Option not available if no clones exist),
Select which Attributes should be Updated,
Select  
,
Select in which Steps these Attributes should be updated to. The Attributes will be updated to all clones of the source Object in selected Steps, and
Select  
.
Depending on the amount of Steps and Objects, the update process might take a little while. An indicator of the process is shown.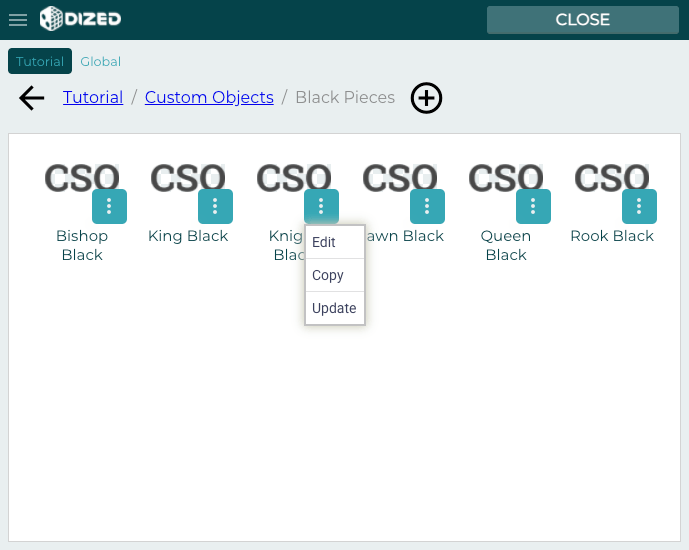 Select attributes to update