Content settings are available from the Flow Editor. Content presence and pricing on Dized is set on this page. These settings are shown in the app for your title.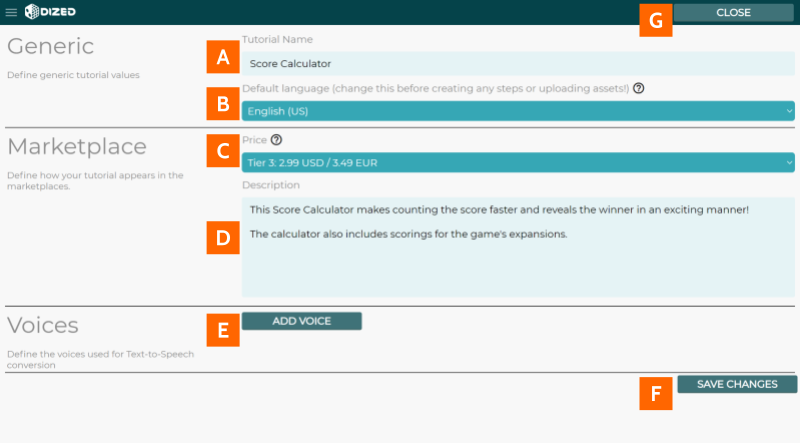 Content Name
Content Language
(Localization features estimated to be available in Q3/2021)
Content Price (applies to Extras, not Rules or Tutorials)
(see Pricing for more information)
Content Description
Define the voices used for Text-to-Speech conversion
Save Changes
Exit the settings page, remember to save!
Content Description
A good description can really make a difference when a player is determining whether or not to purchase content. Make sure it's a good one!
Extras (game add-ons) are scheduled to be available in Q3/2021.